ABO & Angle Certification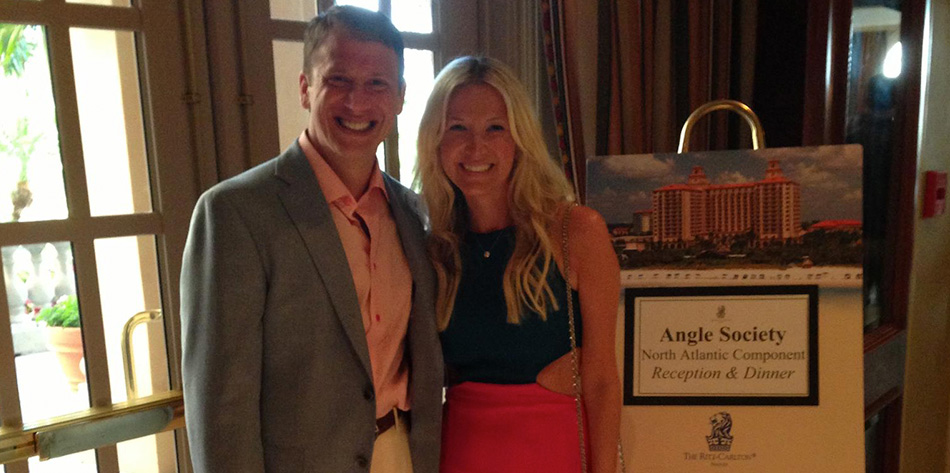 Dr. and Mrs. Kravitz at the Angle Honor Society Induction Ceremony. The Edward Angle Society is the world's most prestigious orthodontic honor society.
American Board of Orthodontics Doctor Certification
The American Board of Orthodontics (ABO) was founded in 1929. It is the oldest and most prestigious specialty board in dentistry. The ABO's aim is to elevate the standards of the practice of orthodontia, to familiarize the public with its aim and ideals, and to protect the public against irresponsible and unqualified practitioners.
The Board upholds four main objectives supported by its mission:
To evaluate the knowledge and clinical skills of graduates of accredited orthodontic programs by conducting exams and conferring time-limited certificates
To re-evaluate clinical knowledge and skills through administration of recertification exams throughout a Diplomate's career
To support the development of quality graduate, postgraduate and continuing education programs in orthodontics
To promote and encourage certification expertise throughout the world
Becoming Board Certified
To become board certified, an orthodontist has to pass a rigorous set of written and clinical examinations, as well as a comprehensive review of their credentials. The initial process of becoming board certified can take anywhere from five to ten years. Once certified, the orthodontist must become recertified every ten years to maintain board certified status.
What does it mean to be board certified?
A board certified orthodontist, also known as a Diplomate of the American Board of Orthodontics, has been voluntarily examined by his/her peers according to knowledge and clinical skills. Becoming board certified signifies the orthodontist's pursuit of continued proficiency and excellence in orthodontics.
---
The Edward H. Angle Society of Orthodontists (EHASO)
In addition to being a Board Certified Diplomate, Dr. Kravitz is one of only a handful of orthodontists chosen in the world (only three in Northern Virginia) for the prestigious Angle Honor Society. The Edward H. Angle Society of Orthodontists (EHASO) grew out of a distinguished Angle School alumni organization begun in 1922. The members were dedicated to Dr. Angle's goals of excellence and progress in the art and science of orthodontics. In 1930, The Angle Orthodontist was inaugurated by the Angle Society as a means of furthering these aims.
Today, EHASO is a global society which adheres to its founding traditions. Membership, drawn from the entire community of orthodontists, consists of men and women identified as able and willing contributors to the advancement of orthodontics. Orthodontists with these qualities are invited into the membership process at the regional Component level.
The Angle Society presently has only 660 members worldwide! (approximately five percent of North American orthodontists and more than 70 orthodontists from countries outside North America), distributed in seven Component Societies. Each Component meets regularly for scientific sessions, clinical education, and for fellowship. The seven Components convene every other year for an International Biennial meeting, providing an opportunity for the entire membership to study and discuss some of the most important orthodontic advances from that period.
Becoming a Member of The Angle Honor Society
Membership into the Angle Honor Society is by invitation only. Only a select few orthodontists are chosen worldwide, after displaying academic and clinical excellence and university teaching affiliation. To achieve full membership, chosen orthodontists have to complete and present publication-quality research, as well as three to five excellent clinical case reports. Full membership can take anywhere from two to ten years. Dr. Kravitz presented his clinical research on the success of bonded lingual retainers (permanent retainers) and presented beautiful cases treated in his South Riding office. He achieved full membership status after one year.
What does it mean that Dr. Kravitz is an Angle Orthodontist
A member of the EHASO, or an Angle Orthodontist, signifies Dr. Kravitz's pursuit of personal, professional, and academic excellence in orthodontics. He considers it his greatest professional honor.