Here at Kravitz Orthodontics we are SO excited to see the school buses on the road and teachers smiling in their new classrooms. We especially love to hear our patients tell us how much they love their new friends and what color rubber bands they chose over the summer for their braces. Word on the street is braces are COOL!
Today our team headed out to help volunteer at the open house for Pinebrook Elementary School. You will see our team in our spiffy blue shirts at all of the PTA events that we are sponsoring throughout the year. Come by and say hi!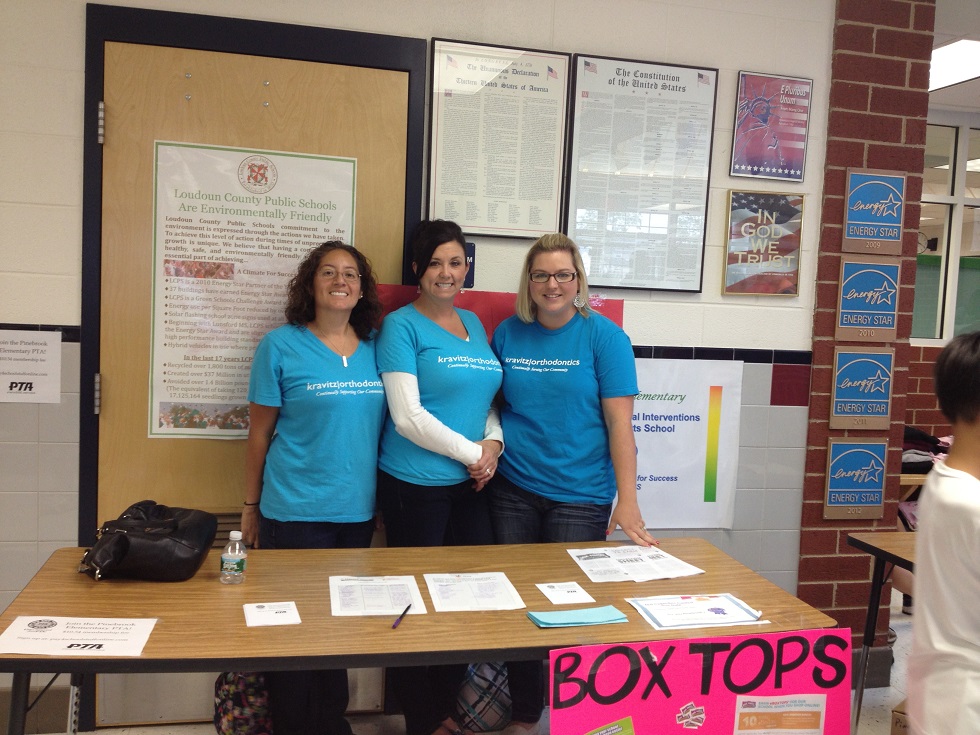 We are happy to see teachers carrying around the awesome agendas that will be used during the school year!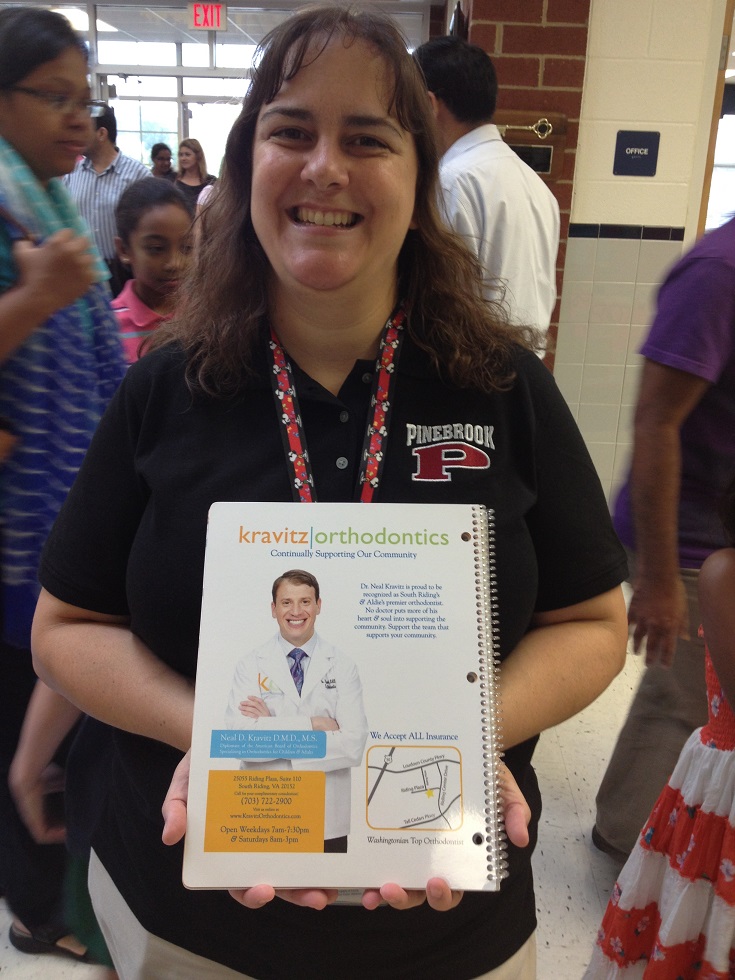 We also visited the brand NEW school, Moorefield Station Elementary School in Ashburn today. What a beautiful school!
A great big shout out to Principal Karen Roche for displaying this awesome sign in the front lobby of the school! We are happy to be part of the Sharks family.