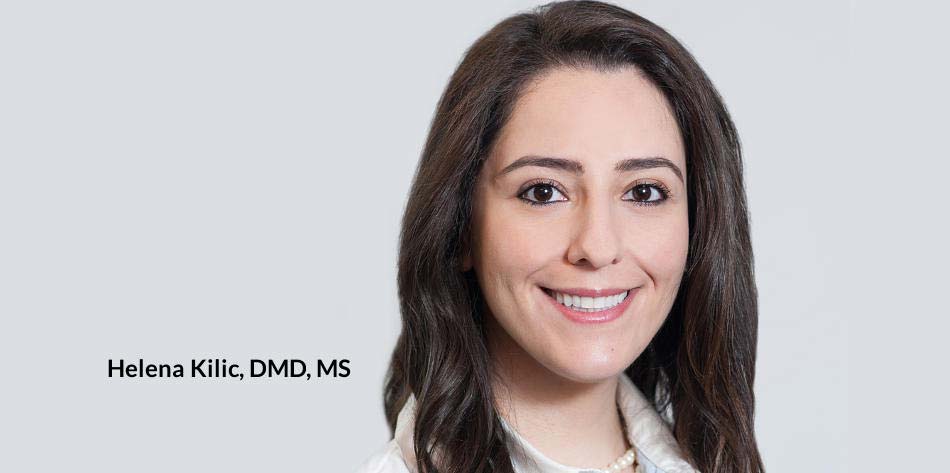 Helena Kilic, DMD, MS
Dr. Helena Kilic lived in Montreal prior to pursuing her studies in Boston, Massachusetts. She attended the University of Massachusetts, where she graduated with a bachelor of science in Biochemistry and Molecular Biology. She then pursued her doctorate degree at Tufts University School of Dental Medicine. After dental school, Dr. Kilic practiced general dentistry, prior to specializing in orthodontics at Seton Hill Center for Orthodontics, where she received her Master of Science and Master of Business Administration degrees.

Dr. Kilic is a Diplomate of the American Board of Orthodontics. She is a member of the American Association of Orthodontics, Southern Association of Orthodontics, Virginia Association of Orthodontics, and the Northern Virginia Dental Society.

Dr. Kilic is passionate about helping patients restore their confidence and self-esteem through giving them a new, beautiful and healthy smile. Getting to know the patients and their families is one of her favorite aspects about the profession.

When not working on her patients' smiles, Dr. Kilic likes to explore all of the museums in Washington, DC and try out new restaurants in town. She also enjoys hiking, traveling, and spending time with family and friends.