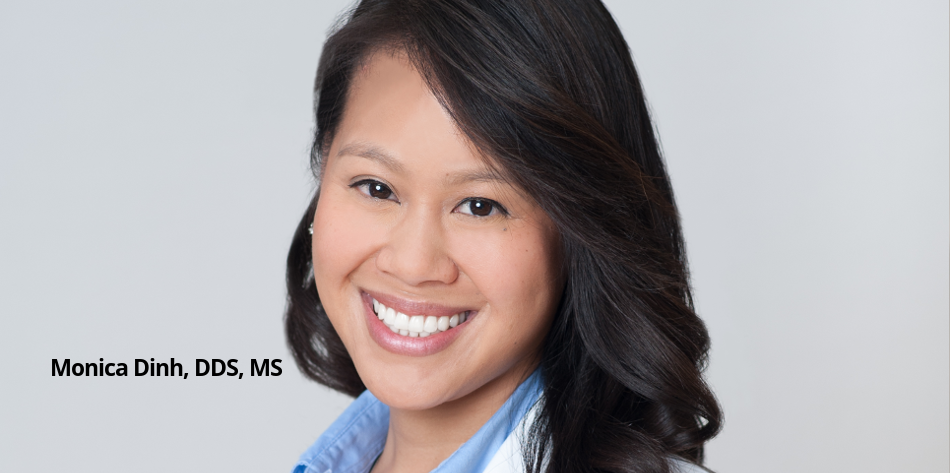 Monica Dinh, DDS, MS
Dr. Monica Dinh was born and raised in Northern Virginia, and as a teenager at Annandale High School, the removal of her braces made her recognize the value of orthodontics. Braces not only improves the alignment of teeth, but also enhances facial appearance and self-confidence. She graduated from the College of William & Mary with a Bachelor of Science in neuroscience, earned her doctorate degree from Virginia Commonwealth University School of Dentistry, and specialized in orthodontics at Nova Southeastern University. During her residency, she focused on the psychological impact through her thesis on orthodontic patients' oral health quality of life and received her Master of Science degree.
Dr. Dinh enjoys serving her community, volunteering her time with the Virginia Mission of Mercy Project and Give Kids a Smile. She is a current member of the American Associate of Orthodontics, Southern Association of Orthodontics, Virginia Association of Orthodontics as well as the Northern Virginia Dental Society.
Similar to her own positive experience with braces, Dr. Dinh's goal is to make her patients' treatment fun and comfortable. Outside of the office, she enjoys spin class, playing her dan tranh (a Vietnamese 16 stringed instrument), spending time with friends and family, and is an oyster enthusiast.